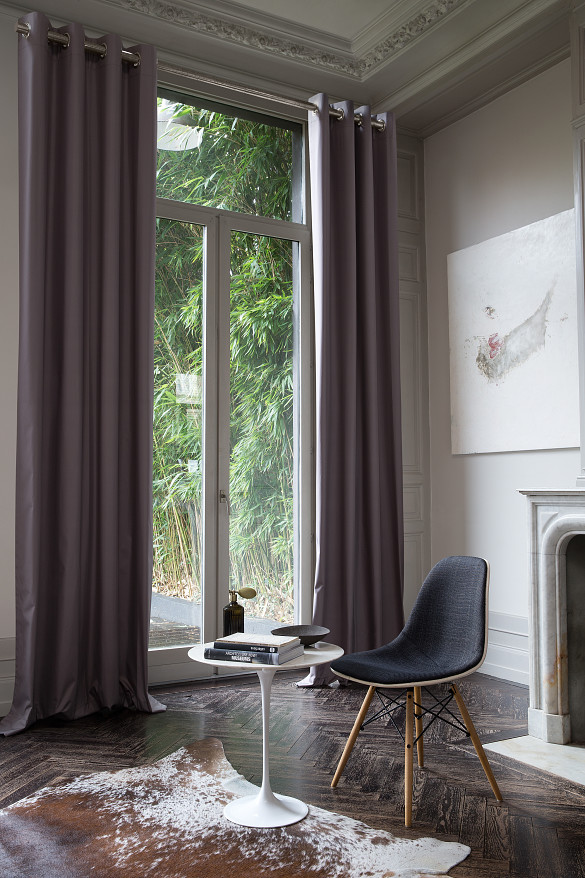 Back to overview
Corvo
Blackout fabrics are acryl coated. With blackouts one can obtain 100% blackout efficiency
Specifications
Kind:

Coated blackout – 100% blackout

Width:

140+280 cm

Weight:

250 g/m²

Composition:

100% Polyester FR, acryl coating

Color:

34 Colors

Light fastness:

4 – 5

Sound absorption coefficient:

Flame Retardancy:

B1,Classe 1 : UNO,IMO,BS5867
Colors
Corvo - (corvo-5001)

Corvo - (corvo-5006)

Corvo - (corvo-5007)

Corvo - (corvo-5017)

Corvo - (corvo-5108)

Corvo - (corvo-5132)

Corvo - (corvo-5134)

Corvo - (corvo-5140)

Corvo - (corvo-5179)

Corvo - (corvo-5181)

Corvo - (corvo-5190)

Corvo - (corvo-5222)

Corvo - (corvo-5317)

Corvo - (corvo-5321)

Corvo - (corvo-5333)

Corvo - (corvo-5352)

Corvo - (corvo-5353)

Corvo - (corvo-5356)

Corvo - (corvo-5397)

Corvo - (corvo-5405)

Corvo - (corvo-5407)

Corvo - (corvo-5408)

Corvo - (corvo-5410)

Corvo - (corvo-5440)

Corvo - (corvo-5445)

Corvo - (corvo-5530)

Corvo - (corvo-5540)

Corvo - (corvo-5554)

Corvo - (corvo-5580)

Corvo - (corvo-5610)

Corvo - (corvo-5611)

Corvo - (corvo-5620)

Corvo - (corvo-5901)
Request information
Your e-mail has successfully been delivered.
Contact
Rue du Mont Gallois, 58
7700 Mouscron, Belgium

T: +32 56 21 88 15
F: +32 56 21 29 09

sales@frcertified.com
Login
You have to login to be able to download from this page. If you do not have a login yet, you can request one by filling in the form on your right.
Get a login